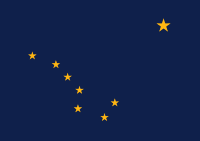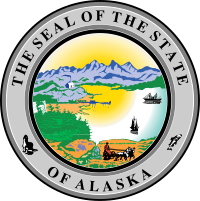 Craigslist Alaska searches all of the following locations.
craigslist cities: Anchorage - Mat Su - Fairbanks - Kenai Peninsula - Southeast Alaska
---
Alaska Craigslist Search looks at the entire state of alaska and covers a total of 663,268 sq mi. Alaska has an area ranking of 1st in the country, with a population of 741,894 people, giving alaska a population ranking of 48th highest in the U.S. with an average population density of 1.26 people per square miles.
Alaska has the following nick names: The Last Frontier
Alaska has the following state moto: North to the Future
The people who live in Alaska are known as: Alaskan
The capital of Alaska is Juneau
Alaska was admitted into the United States on January 3, 1959, before it was admitted into the union, it was known as the Territory of Alaska. Alaska was the 49th state to join the United States.
Alaska has the following state emblems:

State Bird: Willow ptarmigan,

State Fish: King salmon,
State Flower: Forget-me-not,

State Insect: Four-spot skimmer dragonfly,


State Tree: Sitka Spruce,




State Fossil: Woolly Mammoth,
State Gemstone: Jade,
State Mineral: Gold,




State Song: Alaska's Flag ,